November Newsletter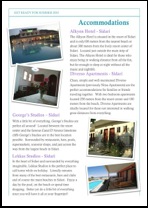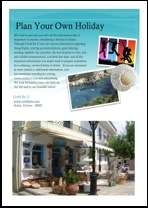 As you can see the site is coming along and we have many services up and running. We have put together our first Newsletter for Corfubyu, which we hope to have both as a
flash based Newsletter
and as a html email version. If you would like to join our mailing list and get the html version sent to you every month, just sign up on our
home page
or
email
us and just let us know you'd like to be on our mailing list.

November's will be the first newsletter and from now on, we will be sending out a monthly version. Our desire is to make it a weekly trend but for now it will remain a monthly periodical. As for info, the newsletter contains detailed information about resort towns around Corfu, local businesses, services, recipes, pictures, editorials and of course we will be adding tons of new content once the Summer starts. We would also like to add stories from the people that have come to Corfu for holiday - Good and Bad. It is a work in progress but from the start - it looks awesome!! The November issue can be found
here
and please send us an
email
to sign up - we'll have it in your inbox every month.