Booking:
Getting ready to book for your summer fun? Have any last minute questions? We are here to answer and help in any way possible, so just ask.
E-mail
and we will try to answer any questions you might have as soon as possible. Summer 2010 promises to be amazing and with all the great activities Corfu has to offer, the possibilities are endless. From water sports to boat hires - from exploring the Island in a rental car to eating some stunning food - we have it all. Most of all, we can provide all the information that they'll need to make their holiday on Corfu amazing.
Villa Kamelia:
Situated in a unique and quiet area bellow the castle of Kassiopi among olive groves is Villa Kamelia. The villa has a perfect balance of Corfiot elegance and modern technology, making your holiday simply stunning. Find out more about Villa Kamelia by
Clicking Here...
or
Email
.
Corfu Car Hire:
Renting a
car
while on holiday on Corfu gives you the freedom to go where you want, when you want. Corfubyu works closely with some of Corfu's
best car rental companies
, alowing us to pass on great info and savings on to you. Our companies offer fully insured and unlimited miles!!
Quads:
One of the best ways to explore Corfu is with
Quads, ATV's or Buggies
. Safe, fun and adventurous - quads are the newest craze to hit Corfu during the summer season. Get one of these
speedy beasts
in no time but be careful, they can be addictive.
Greek Food:
Love Greek food? We've put together a mouth watering
recipe page
- Check it out & E-Mail us your favorites and we'll add them.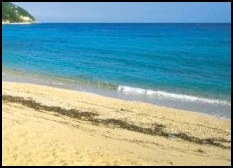 Corfu Beaches:
Sun & sand are the ingredients to any holiday, so we've put together a page showing the best beaches that Northern Corfu has to offer -
Take a look....
Accommodations:
Want information and pictures of local hotels, apartments, studios and Villas that are located in the resort town of
Sidari
? Each property allows independent travelers to book their holidays directly through our site and to avoid extra costs that may be added to your holiday. This leaves more money in your pocket, to spend the way you want to, when you want to, this summer season.
More Info..
We at Corfubyu.com believe that providing the most honest and accurate information to all of our potential guests builds a relationship based on trust. That is why we have put together this directory for Sidari and its many businesses. If you have any questions or suggestions,
E-mail
us and let us know. Check back, as we will update often.
Our Sidari Business Directory is based on Google Maps and their API. Just move your mouse over the map and manipulate it by clicking. You can use the controls on the side of the map to zoom and just click on a tile for info.
E-Mail Us.
Bar or Pub
Cafe
Restaurant
Shopping
Services
Fishing
Apartments

Apartments
Boat Hire
Water Sports
Pharmacy
Beach Chairs
Car Hire
Moto Hire
Apartments
Apartments


Contact Us - Newsletter - Membership - Gallery - Press & Media - Terms & Conditions - Help - Site Map



Corfu Office Tele: 0030-6936604377
Office Hours: Mon - Sat 8am to 2pm and 5pm to 8pm (+2 GMT)
E-Mail: info@corfubyu.com