Corfu Weddings:
It's always beautiful to visit Corfu but when you decide to join in love and in marriage here on Corfu - well I can think of nothing better. Deciding to share your life with someone is one of the largest decisions you can make, building a strong - lasting relationship on a firm foundation is very important
and Corfu is the perfect location for your union. With amazing natural beauty, warm - golden sun, stunning food and unforgettable entertainment - we have it all.


Corfubyu can provide you and your family with all the information necessary to celebrate the perfect wedding this summer. From flights, transportation, hotels, apartments, villas, entertainment, restaurants, flowers, photographers, cakes, venues and everything in between.

From lavish settings to golden sand beaches, we can find a venue all the information you will need to have a cost effective but amazing wedding on Corfu.
Transportation:
On your wedding day, you want everything to be perfect and that includes the transportation.
From classy cars to large coaches for the whole family, we have you covered and on the move in style. We can even pick you up at the airport, drive you to the resort and then pick you back up once you are all ready for that special day -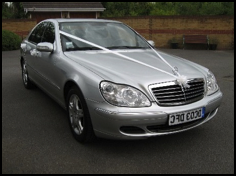 we are completely flexible and willing to work around your scheduel. Want the ultimate stylish ride? We can arrange a horse and carriage for your wedding - a vintage look for your Ionion Wedding. When your special day arrives, don't worry about how your going to go from the church to the restaurant - let us transport you in style.
Email
us for additional information.
Venue:
Once your union is complete - it's time to party! Picking the right venue for your celebration is very important, luckily Corfubyu has you covered from the big bash to the private gathering.
Corfubyu is aware that not everyone wants a massive party, that's why we offer create venues for naptial celebrations. We have a stunning private villa that can be rented for holidays and parties that is a dream come true. Just imagine - your own private villa on your dream Ionion Island wedding.
Plate smashing and fire dancing - you say? Corfubyu knows exactly what you need and we will provide you with everything you'll need to get the whole family dancing. Located right in the middle of the beautiful town of Sidari, The Three Little Pigs have all the entertainment you can handle. No fire dancing - no worries, we can find the perfect venue to fit your special wedding day. Just
Email
us for more information.
Cake & Flowers:
Need Corfubyu to arrange some beautiful flowers for you or need us to create a gorgeous table arrangment for your wedding day?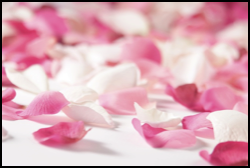 We work with local flower shops so we can provide fresh, local and beautiful flowers for your special wedding day. Corfubyu understands that color, style and combination of flower arrangements is important - we'll work with you to get the perfect look.
Along with flowers, a stunning and yummy wedding cake is a central piece to your special wedding day here on Corfu. We work with local bakers to be able to provide you the freshest, most delicious wedding cake imaginable - regardless of size. The best part of our wedding cakes - we use local ingredients, like Corfu honey, berries and milk for all that vanilla or chocolate cream. Trust us, these are sweets that once you take a bit, you might fall in love with our bakers! For additional information just send us over an
Email
.
Photographer:
Your wedding here on Corfu needs to be perfect but you also are going to want to take those memories home with you in the form of pictures and video.
Working with local wedding photgraphers, Corfubyu ensures that you can meet our sponsored businesses and make sure that they will work for your special wedding day.
Providing you with high quality images and high quality video, you will be able to relive those amazing memories for years to come. Also, for all the family members and friends that could not make it to Corfu, you'll have hours of video and hundreds of pictures to show them. For any additional info, just
Email
us.
Wedding Organization:
Corfubyu is more than happy to provide all our services and expertise to help you have the most stunning wedding this summer season.
We will work hard to help you customize the perfect celebration, including stylish transportation, memorable photos, delicious food, amazing entertainment and comfortable accommodation.
Our goal is for you to have your dream come true on Corfu and we'll work hard to help in any way we can - even if you ask for something we've never done before! Nothing is to grand or small for Corfubyu, our desire is for you to fall in love with Corfu. For any additional information, please
Email
us.
Documentation:
For information about the documentation you will need for your wedding here on Corfu, you can download this PDF (
click here
) or visit these helpful sites by clicking
here
and
here
. Additionally, please feel free to contact us through
Email
or by tele, you can find all our
contact info here.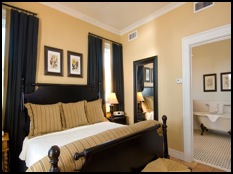 Accommodations:
Want information and pictures of local hotels, apartments, studios and Villas that are located in the resort town of
Sidari
? Each property allows independent travelers to book their holidays directly through our site and to avoid extra costs that may be added to your holiday. This leaves more money in your pocket, to spend the way you want to, when you want to, this summer season.
More Info..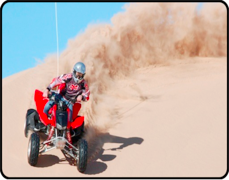 Quads:
One of the best ways to explore Corfu is with
Quads, ATV's or Buggies
. Safe, fun and adventurous - quads are the newest craze to hit Corfu during the summer season. Get one of these
speedy beasts
in no time but be careful, they can be addictive.
Boat Hire:
One of the best ways to see Corfu is by boat. It allows you to experience Corfu in a very different and exciting way, especially if you're the captain!
Renting or hiring a boat
is also very easy and doesn't require any fancy paperwork - just bravery.
Visit private Islands and sandy coves, all by boat.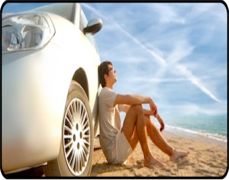 Corfu Car Hire:
Renting a
car
while on holiday on Corfu gives you the freedom to go where you want, when you want. Corfubyu works closely with some of Corfu's
best car rental companies
, alowing us to pass on great info and savings on to you. Our companies offer fully insured and unlimited miles!!


Contact Us - Newsletter - Membership - Gallery - Press & Media - Terms & Conditions - Help - Site Map


Corfu Office Tele: 0030-6936604377
Office Hours: Mon - Sat 8am to 2pm and 5pm to 8pm (+2 GMT)
E-Mail: info@corfubyu.com