Dominick's & Maria's Apartments


Dominick's and Maria's Apartments is a hidden gem along Sidari's tranquil shoreline. Built with all the modern qualities and accessories one would expect from their own house, the real beauty of the apartments are their owners. Dominick & Maria go a step beyond just offering clean, beautiful and modern apartments - they offer friendship and warmth that is not often seen in the world we live in.

Not only are you treated as part of the family, you are treated with a level of respect that will make your holiday go from joyful to stunning.
Apartment Type A: 2 Person Apartment, Expandable to 3.
Bungalow: 4 Person bungalow, Expandable to 7.
Apartment Type B: 3 Person Apartment, Expandable to 4.
Pricing For Apartments & Bungalow
√ Beach Front View
√ Multi Apartments
√ Furnished
√ Frig/Oven/Stove
√ Kettle/Utensils
√ Cook Ware
√ Parking
√ Town Center & Taxi Station 600m
√ SuperMarket 50m
√ Restaurants 10m
√ Bars 10m
√ Car Hire 30m
√ Travel Agent 20m
√ Beach 20m
√ Boat Hire 20m
√ WaterSports 100m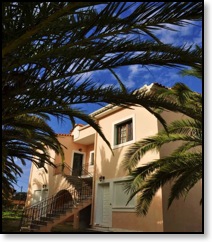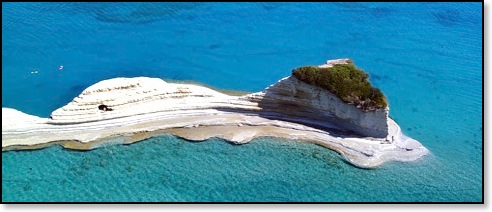 Contact Dominick & Maria Apartments:

E-Mail: info (at) corfubyu.com
Tele: 0030 - 26630 - 99327
Mobile: 0030-6936604377
A:
We will provide accommodation based on the booking agreement. An enquiry or temporary reservation only becomes a valid booking when the deposit payment has been received.


B:
Accommodation Descriptions: Corfu By U goes to great lengths to ensure that the descriptions of the accommodations that you see on our site are as accurate as possible. Furniture and fittings may vary from pictures as well as décor inside and/or outside due to recently made changes. Any major changes are reflected or outlined on our site.

C: There may, however, be occasions when an advertised property is either modified or not available. Such situations may arise due to local circumstances, necessity for maintenance, water shortages, unsuitable weather conditions, fuel shortages, power cuts and other circumstances beyond our control.

D: All offers are priced in Euros.

E: If due to circumstances beyond our control, and only under extreme circumstances and where absolutely necessary, changes to accommodation arrangements may occur. We will do our best to provide you with comparable accommodation. If none are available, we will assist in finding other accommodations, and any additional costs/charges will have to be met by you.

F: Canceling your holiday: To cancel the entire accommodation in total or any extras booked and paid for (example: taxi or boat for hire), you must either write, fax or email us. Cancelation takes affect on the day you contact us in one of the above-mentioned ways (Our contact information is stated on the booking confirmation email). We cannot accept cancelations over the phone. Cancellation of accommodations: loss of 20% deposit

Balance refund conditions: If the accommodation balance has been paid in full and the accommodations are cancelled, the following refund of the balance will be given. More than 56 days prior to arrival date: a refund of 80% / 55-48 days prior to arrival date: a refund of 60% / 47-40 days prior to arrival date: a refund of 40% /39-32 days prior to arrival date: a refund of 30% / 31-24 days prior to arrival date: a refund of 20% / 23-1 days prior to arrival date, or no show: NO REFUND WILL BE GIVEN.

G: Reservation Alterations and Amendments: Once a deposit is paid and the booking has been confirmed, a charge may be made for any alterations to the booking by the client. For alterations to the number in the party, the difference to room charges will apply as well as a small administrative charge. For alterations to dates, a charge to compensate lost days will be applied if alterations are requested at least 4 weeks prior to arrival date. If alterations to dates are requested within 4 weeks of arrival date, circumstances will be considered and assessed at that time.
Contact Us - Newsletter - Membership - Gallery - Press & Media - Terms & Conditions - Help - Site Map


Corfu Office Tele: 0030-6936604377
Office Hours: Mon - Sat 8am to 2pm and 5pm to 8pm (+2 GMT)
E-Mail: info@corfubyu.com