Pick Your Desired Region in Sidari
Agios Ioannis
(Saint John) is a quiet stretch of beach along Sidari's Eastern cove. Only a five-minute walk from the center of Sidari, it is the perfect place to stay if you want quiet romantic nights and relaxing...
Have a Look-->
Sidari
center is a beautiful harbor village on Corfu's North coast. Originally a small fishing village, Sidari has grown into a small resort town that offers guest a small slice of paradise to get away to this hot holiday season...
Have a Look-->
Canal D' Amour:
One of Corfu's most popular and beautiful landmarks, Canal D' Amour is visible from land, sea or sky. Located on Sidari's western side, it's a must see attraction for anyone visiting the Corfu's...
Have a Look-->
Peroulades
, an entirely different village located 6 km west of Sidari is a quiet more relaxing choice. Filled with olive groves, pastures and offers a more traditional feel and appearance than the center of Sidari...
Have a Look-->
Corfubyu.com provides you with information and pictures of local hotels, apartments, studios and Villas that are located in the resort town of
Sidari
. Each property allows independent travelers to
book their holidays
directly through our site and to avoid extra costs that may be added to your holiday bill by travel agencies. We have divided the resort area of Sidari into four regions so that you can have a clear understanding as to where each property is located. Under each region you will find the properties that are located within that area and details on each of them.
By using our interactive map to your right, you can find Sidari businesses, restaurants, cafes, beaches, hotels, apartments, villas and watersports that will help you enjoy your holiday this summer. Use your mouse to click and manipulate the map or click and drag to move location. Also, you can use the navigation controls on the map itself to zoom in and out.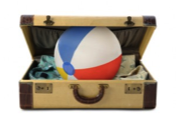 Before you get to Sidari and Corfu, you have to find a
flight
. Use our new
flight search engine
to find the best deals on flights to Corfu all summer. Once you do land, why not use the most trusted airport transfer service here on the Island,
North Corfu taxi
? Take a look for
yourself....
Contact Us - Newsletter - Membership - Gallery - Press & Media - Terms & Conditions - Help - Site Map


Corfu Office Tele: 0030-6936604377
Office Hours: Mon - Sat 8am to 2pm and 5pm to 8pm (+2 GMT)
E-Mail: info@corfubyu.com